'Food For Thought' Listening Points Series with Ex-Offenders
'Food for Thought' is a new series of Listening Points where REACH officers have a sit-down meal with respondents and talk about anything on their minds. This year, we partnered with HCSA Highpoint Halfway House, to learn about the challenges faced by ex-offenders. Through this series, we hope those from less engaged communities can share their concerns freely in a safe environment.
e-Listening Point with Overseas Singaporeans
REACH conducted a survey for Singaporeans working or studying abroad, to gather their views on life in Singapore and the countries they were residing in, career perspectives and future plans. Some also received a 'Love from Home' care package which included local games, old-school snacks, and other comforts from home!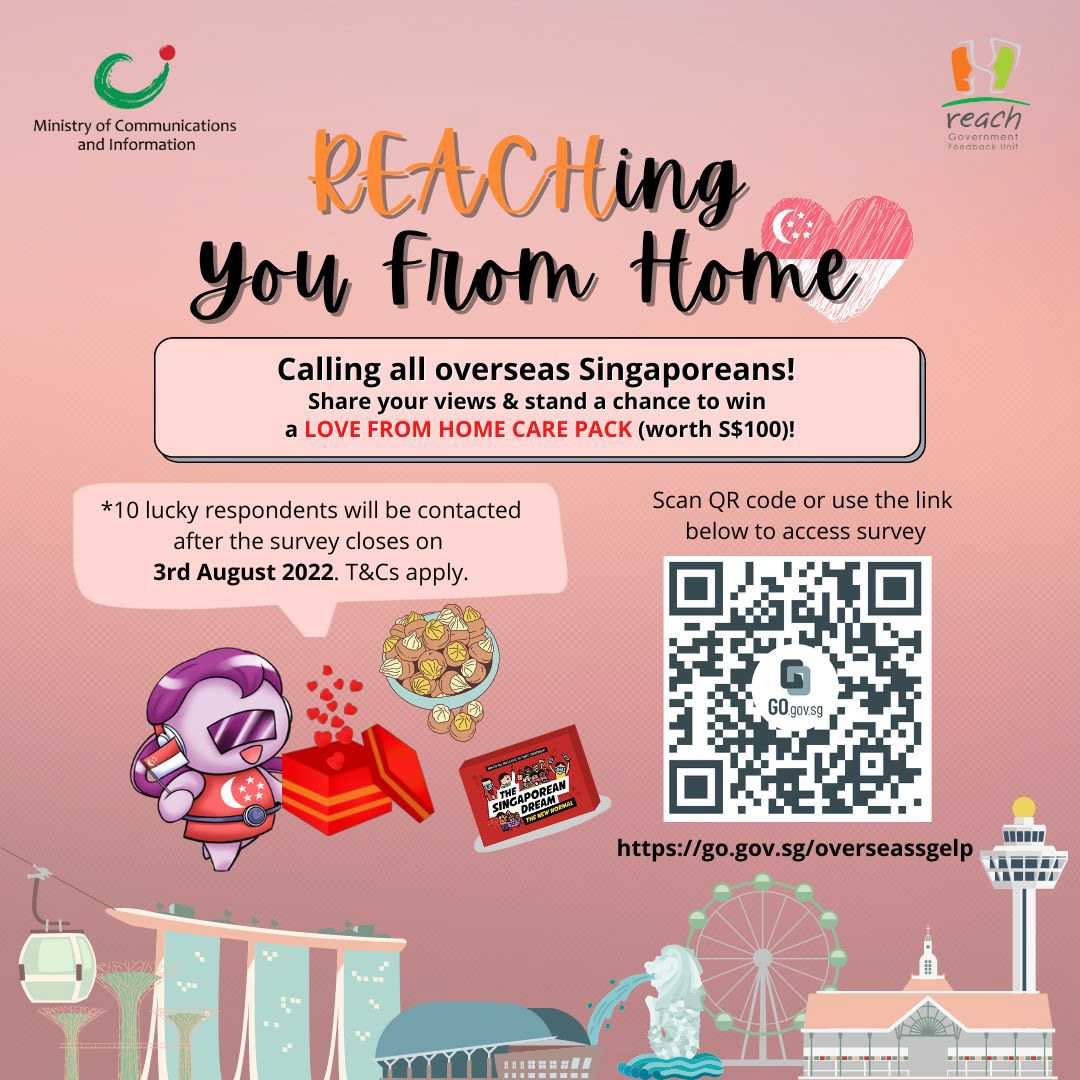 e-Listening Point with Caregivers of Persons with Special Needs
REACH worked with various special needs schools, organisations, and community groups to conduct an e-Listening Point with caregivers of persons with special needs. Respondents were surveyed in the stresses of caregiving, as well as special education and training for persons with special needs. We shared our findings with partners as well as government agencies to inform policies and practices to support for persons with special needs and their caregivers.